Game Composer / Pixel Artist / Game Designer
Email:
Phone: (860) 716 - 0637
Linkedin: Linkedin.com/in/caurso
Currently, I am pursuing a Game Design and Development BA Degree and a Music Minor at Quinnipiac University in Hamden, Connecticut. My studies at Quinnipiac have allowed me to grow my skills as a creative for a career in the gaming industry. ​
For most of my life, I have been a student and lover of music. I have performed, arranged, and composed music in a variety of settings allowing me to have a diverse and expansive understanding of many musical styles. It was at Quinnipiac that my love for music and games lead me on a path to become a composer for video games. Here I have learned my strengths and honed my talents as a designer.
​
My love and passion for games has grown exponentially. As I further my journey into the world of game design, I have learn to never turn away from challenge. It is because of new challenges that my skills in musical composition and pixel art/animation have improved continuously. My quest never stops for new knowledge in my craft and I look forward to my future endeavors in the gaming world.
Music
I had the honor of participating in IGDA's 48 hour 2020 eJam with a fantastic team. Unfortunately none of the music above or the sound effects I created were implemented into the final build due to the import restrictions of the CORE game engine. However they are here for you to enjoy!
Original Video Game Soundtracks
Bandit Getaway is a retro style platformer project currently in development.
Currently the soundtrack is in the process of a rework, however it will be inspired by the likes of retro 90s platformers and the 90s RnB scene. With a new sound font as seen in the new 'City Groove' track, this soundtrack will definitely be kickin'.
The Patty Mix-Up was a game created for the 2020 Global Game Jam.
This sound track was super fun and challenging to compose. Writing music has its challenges but producing quality music with a time constraint is another story. The pressures of game jams keeps my music muscles sharp and pushes me into finding creative ways to add my personal touch to a score. This high energy soundtrack was a great way to try out some new Electronic style music.
The Grand Colosseum's soundtrack was the opportunity I had been waiting for for a long time. Orchestral arranging was something I had been familiar with but I had never been able to do for a game. I had always dreamt of creating something like this. When this game concept was brought to me by my colleagues in the game design department, I knew I had to hop on board. A fully orchestrated game had never been produced in the game design program at Quinnipiac and I was ready for this challenge!...
Honey I'm Home's soundtrack was a interesting and diverse one to write. I used this soundtrack to exercise my music muscles in the world of jazz and less common modal scales. I made this game for the Global Game Jam by myself, so this was especially challenging with a three day time limit. Of course music is a very important element in my eyes so I insisted on creating a soundtrack....
Trials of the Ninja was some of the most challenging music I have written. I wanted to stay true to the ninja theming so I decided to write the soundtrack in a traditional Japanese style. However, prior to this project I had never written or performed Japanese music. For this project I researched and listened to many different Japanese styles and instruments looking to keep the songs as authentic as possible. To make things even more interesting I wanted to mix musical genres. At time I was enjoying a lot of lo-fi music which involves a lot of samples and hip hop beats. I decided hip hop infused Japanese could pair well together and really add to the player experience with the game....
I was fortunate enough to receive wise advice very early on in my compositional career.
"If you love what you do and you want to be the best you can be at it, do it everyday."
​
My personal projects are all either love projects, concepts for future development, experimentation, or honestly just for fun. In these tracks, I hope you see my personality and passion for creating music.
Art
The Grand Coliseum
Player Character
(Game In-Progress)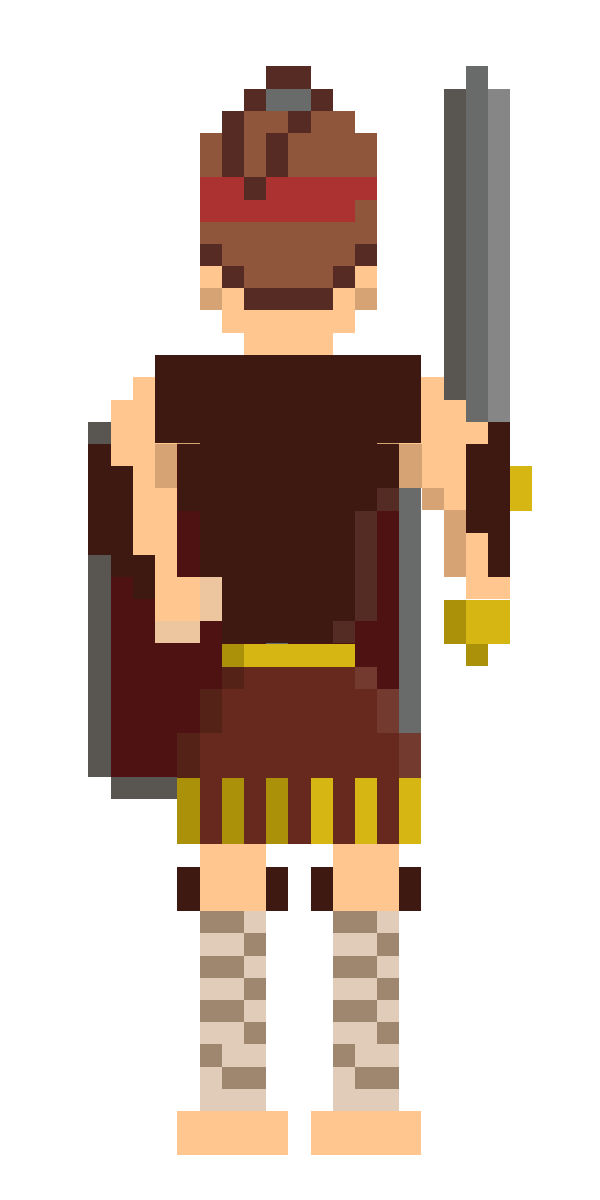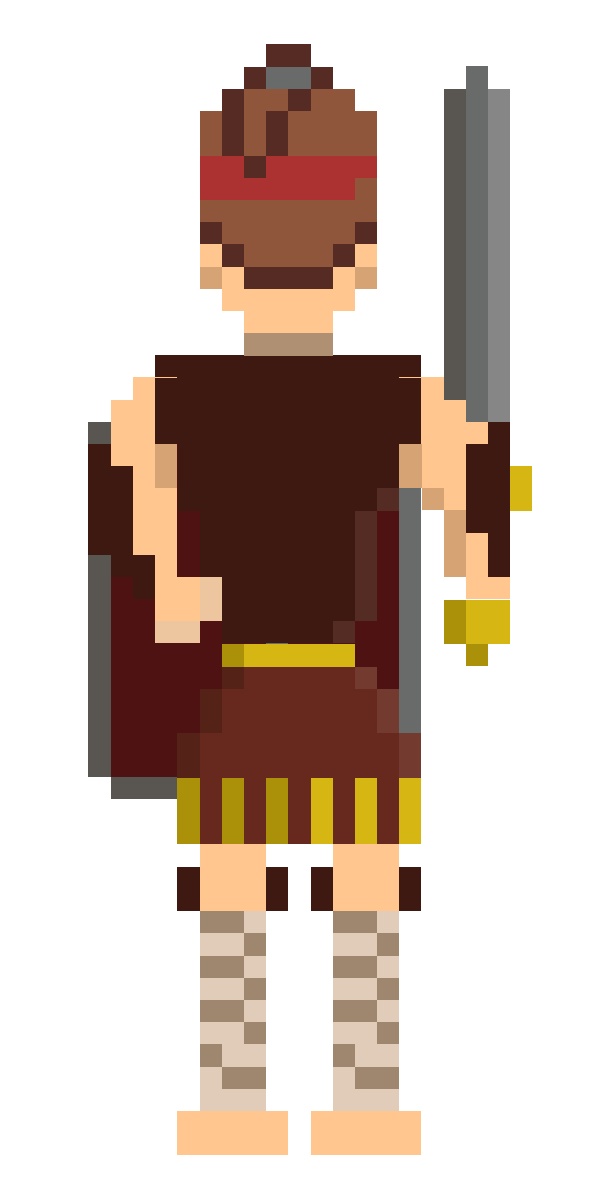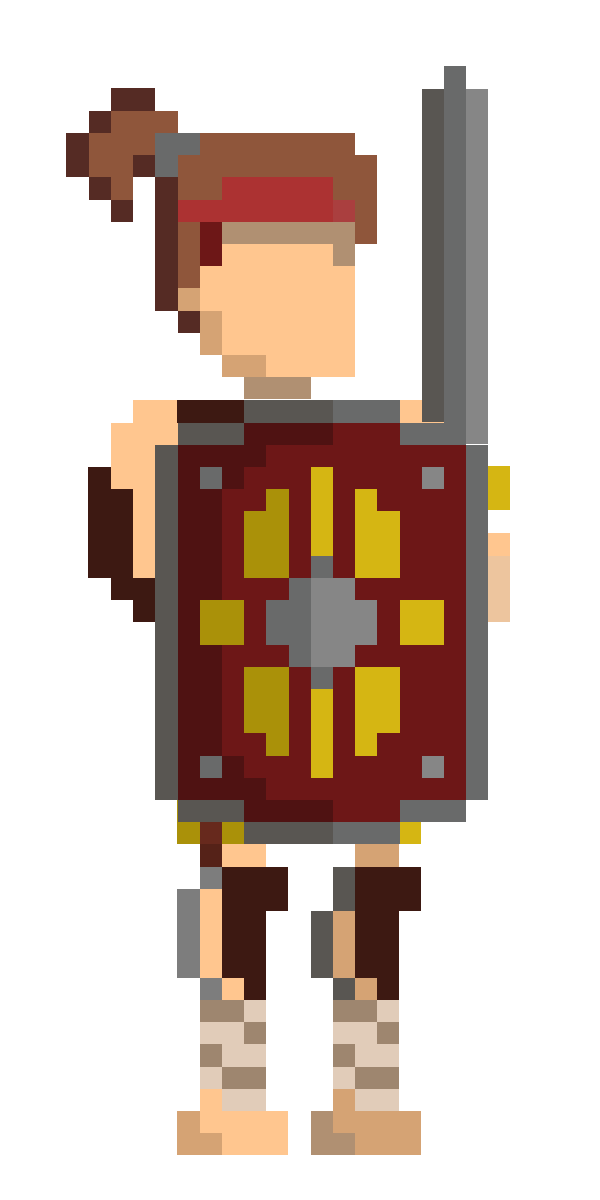 Angelique's Journey
Player Character
Angelique
​
Angelique's Journey
Secondary Character
Madeleine
Angelique's Journey
Enemy
Nun
Trials of the Ninja
Player Character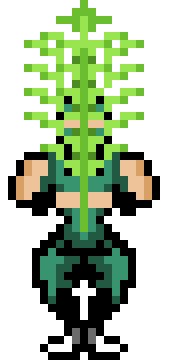 Trials of the Ninja
Old Man
Health Upgrade
(Cool Heart)
Player Character
(All Directions)
Games
Bandit Getaway is a game I initially made as a game design challenge for the Quinnipiac Game Developers Club. After seeing the potential in the game I decided to add more polished art assets and submit it to the Quinnipiac Games Showcase. It was there where Bandit Getaway received an award for Best Visual Design. After receiving this award I have decided to put more time into fleshing out the game into a full commercial title. Currently I am reworking the soundtrack in order to really get the right sound for this title. New characters and scenes are being drawn up and implemented everyday. As a monodeveloped game I know I can produce quality work to make this a successful launch title.
This game was made for the Global Game Jam 2019. This was a wonderful challenge for myself because I was on a team by myself and I had limited time to complete it because of the nature of the Game Jam. The theme for the jam was "What home means to you". Many designers at the jam were thinking of what home meant to them as designers. My idea was to not go in that direction and use the idea of what home means to the character within my game. I achieved this by creating a narrative based game in which the player lives out a normal day doing seemingly mundane tasks. This would lead the player to a heartfelt ending where it is revealed to the player they were doing those tasks for their significant other, showing that "Home is where the Heart is".
Trials of the Ninja was a group project I worked on with another designer at Quinnipiac, Sol Salcedo. Our design concept was to create a game in which the player would have three basic techniques at their disposal and each of these techniques would help defeat different enemies. This lead to the creation of the shout, shuriken throw, and hide mechanics. The player must carefully navigate this platformer by understanding which technique to use on which enemy. My work in this game is showcased in the audio, character design, and some of the code. Most of my efforts in code were put into the parallax scrolling you see in the backgrounds, and the boss fight scene. Of course I also helped with overall design concepts throughout development.